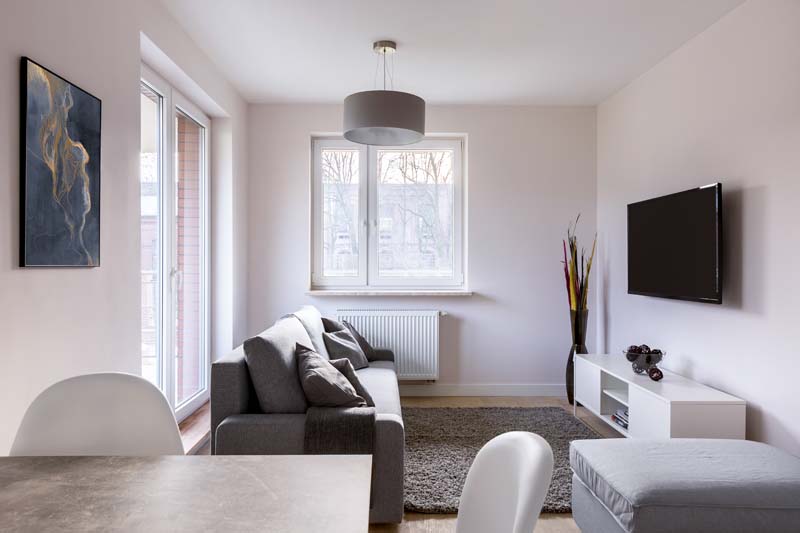 Small Living Room Ideas With TV
If you have a small living room and are trying to find ways to decorate it in a way that the TV does not dominate the room, it can be challenging. A small living room TV can seem to take over the area, making the little living room feel even smaller.
While hiring an interior designer can help you make the most of your space, there are many things you can easily do on your own to create a beautiful space that feels open, looks great, and accommodates your small living room TV. These creative solutions and decorating ideas will get you started on attractively accommodating this critical room.
General Tips for a Small Living Room
Regardless of the strategy you choose for displaying your small living room TV, there are several tips that interior designers recommend to open up living rooms that are tight on space.
Living rooms need to be flexible for multiple purposes, and be welcoming, comfortable and attractive. When a small living room space feels cluttered, it detracts from the ambiance and usefulness of the room.
It's critical to maximize your small living space by optimizing storage opportunities, including using vertical space efficiently, and choosing right-sized furniture that won't take over the area, like a smaller couch. Efficient use of a limited space or even a tiny space make the area feel airy and look attractive, for the perfect space for the whole family.
Choose multifunctional furniture, like an attractive filing cabinet that doubles as a TV stand to conserve space.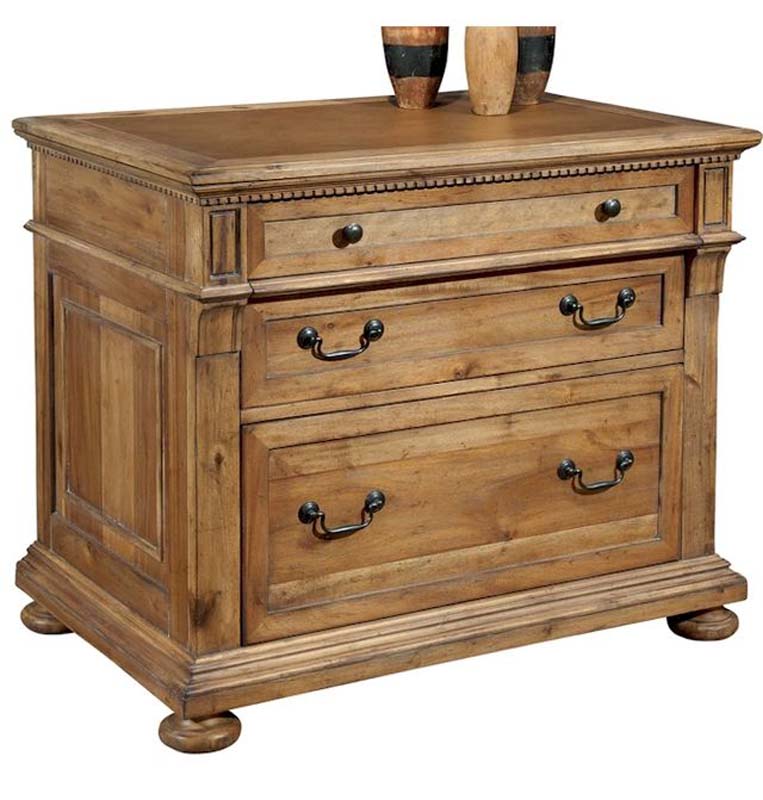 Choosing light, neutral tones and white walls open up any small room. Maximizing natural light with mirrors and light curtains and ensuring adequate lighting with pot lights and lamps also helps small rooms to not feel cramped.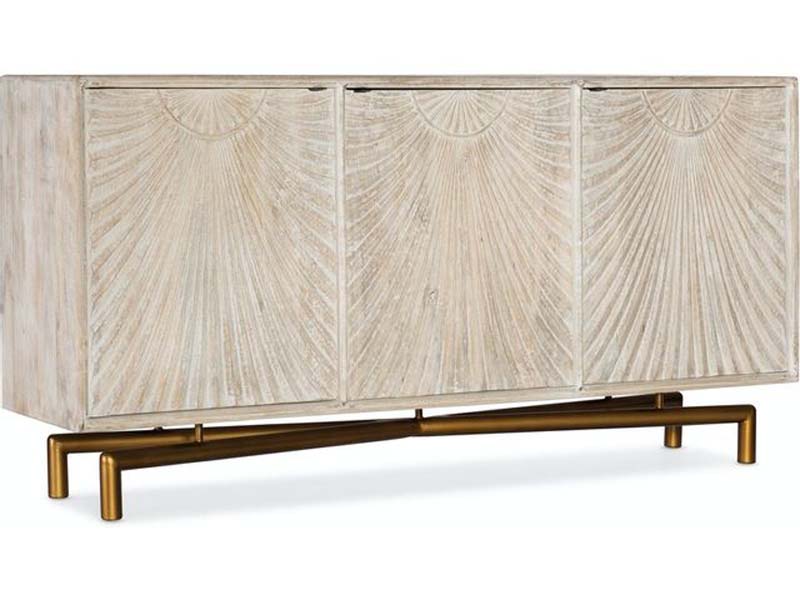 Frame TVs
Choosing a new frame television as your small living room TV is an excellent option. These offer narrow bezels and no-gap frames. They have high picture quality, and when not being used, they fade to attractive artworks to blend in with your interior decor. You can also add a custom frame to it to enhance the look of the presented art.
Small Living Rooms
If the area is a multipurpose family room, you don't want the TV to dominate it, which can be a problem, especially if you have a large TV and have chosen smaller furniture to be proportional to your smaller room. You could choose a smaller television to also be proportional, but many people enjoy TV sets that are larger for their entertainment value and better pictures.
Suitable Stands
There are other ways to draw the eye away from the small living room TV. A narrow or upright TV stand can de-emphasize the television and leave needed floor space.
You can completely free up floor space, and have a wall mounted TV. To maintain aesthetics and look tidier, hide cords in the wall. Whether you hang your television or use a stand, hiding cords is essential for avoiding a cluttered look. Some stands have integrated wire management to make this easy.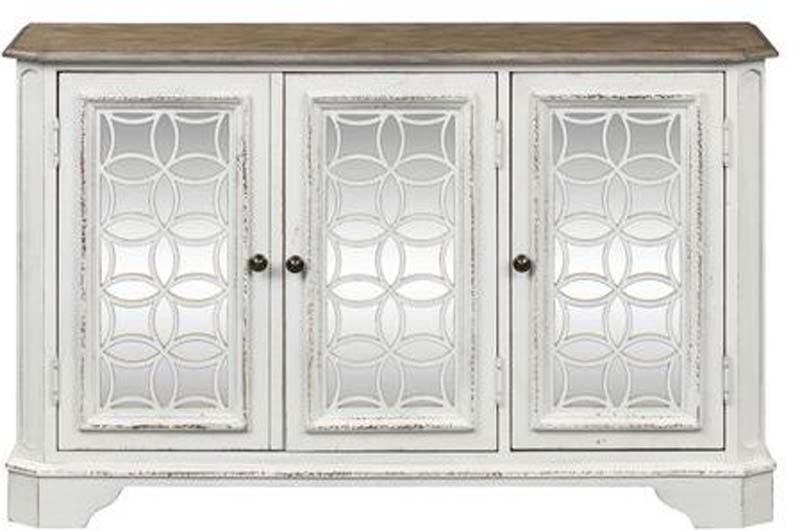 Surround Your TV
Centering the TV along the wall and surrounding it with bookcases, art works, or other features balance out the look of the television, by avoiding a lot of white space around it, which highlights it. Built-in shelving or attractive open shelving along the sides of the television integrate it into your general decor scheme and draw attention away from the TV when not being watched. It is also a great way of displaying your art or collections.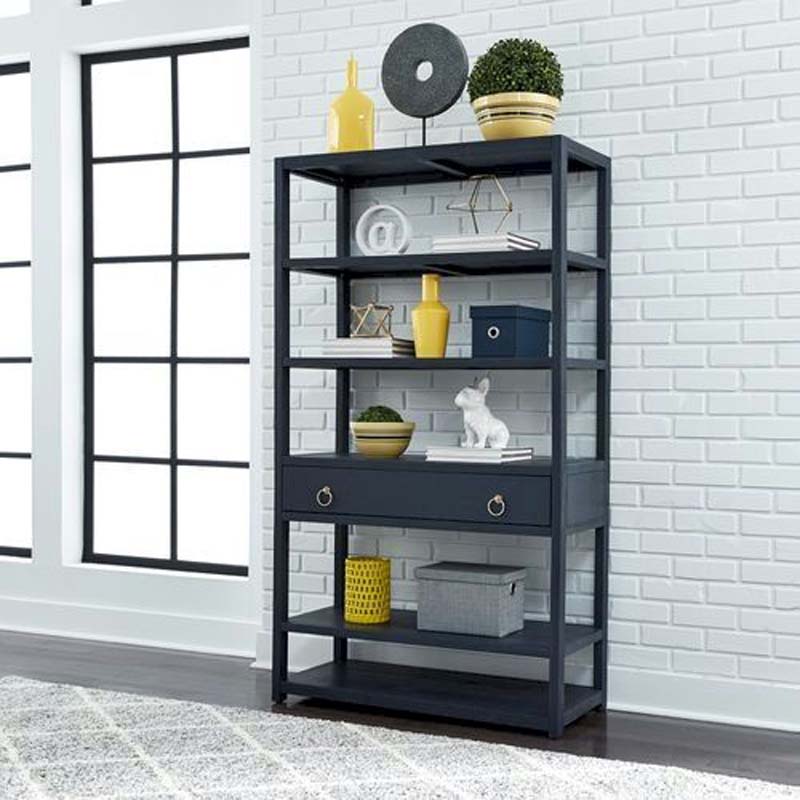 Off-Centering
A TV that is centered straight on without enough space between it and seating feels cramped. A corner nook for the TV is a clever way of fixing this. You could also try shifting it to the side of a fireplace and mantel.
Brighten It Up
Backlighting the TV area helps to brighten and open that entire wall, creating the illusion of more space. It ensures the small living room TV isn't the only source of light in that direction and blends it in better.
Camouflage or Hide Your TV
To prevent your television from being the focal point of your living room, try embedding it into the wall, and consider a sliding panel to hide it away for a streamlined aesthetic. You can also have highlight features on the opposite wall to draw the eye away; a large painting with good contrast is effective.
The other way to de-emphasize a black TV in a small room is to have a black and white colour scheme. Painting the wall or recessed area black, or using black or dark cabinetry, camouflages the television well. Dark panels and artwork also help.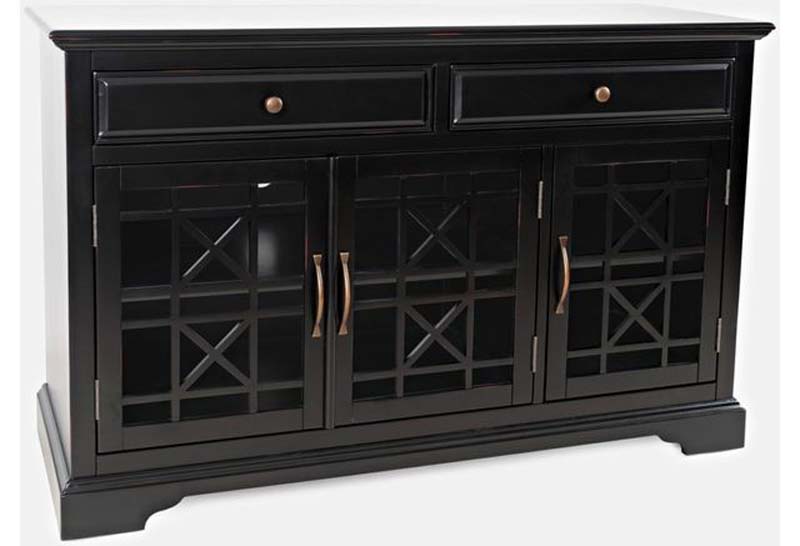 Embrace a TV Room
If you have the option, designating a room, even if it's small, for television and watching your favorite shows, is a great way of creating a cozy space for this, while freeing up the rest of your house. You can then create a more aesthetic living room without the distraction of a TV screen.
If you have a dedicated room for movie nights, and not a multifunctional living room, a darker and cozier or bolder colour scheme works well. For watching movies, the compact space is a bonus, not a negative.
In this case, you can make your television be the main feature, and highlight the wall behind with bold color, or have a brightly-coloured stand.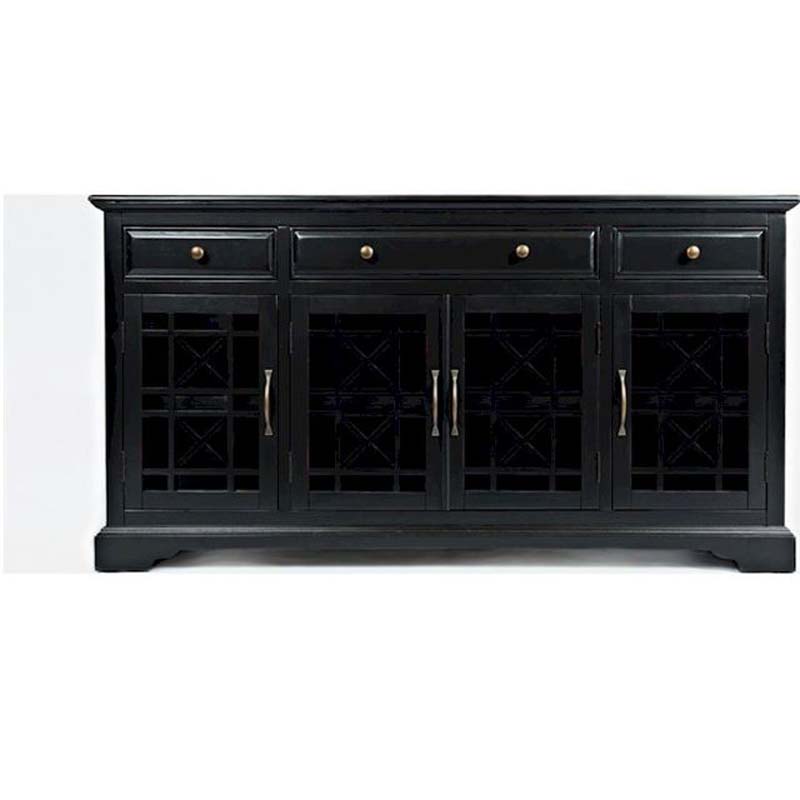 You can even have fun with theatre seating to complete the ambiance.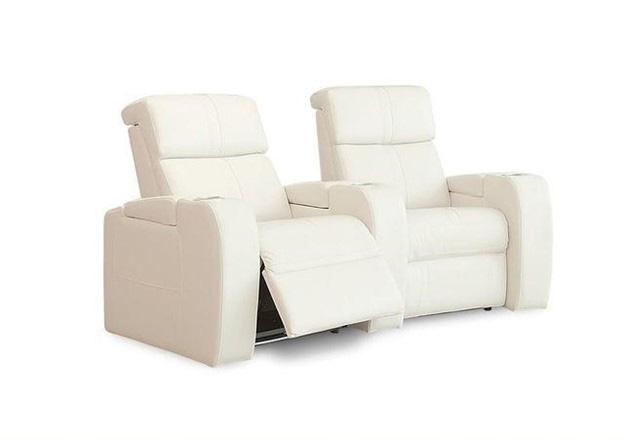 Ready to Get Designing?
For sofa and loveseats that fit your small living room, and cabinets and stands to increase storage and show off your TV, Smitty's has what you need.
Smitty's Fine Furniture is a family-owned furniture store specializing in Canadian made furniture and customized solutions. Visit our locations in Kitchener and Hanover:
170A Gateway Park Drive, Kitchener, ON